Cyril of Jerusalem was raised within the Christian community in the early fourth century. As a result he was well versed in the theological disputes of his day. At the age of twenty-two he was ordained as a deacon of the Church by Macarius of Jerusalem. This is an important event because it represents the trust that the Church was willing to place in Cyril.
As a deacon he was expected to further devote himself to God in ways that would strengthen and further the Kingdom of God as it was born into the world.
Under Cyril's circumstances this meant a theological battle with those members of the Church who had fallen under the heretical spell of Arianism. Perhaps with good intentions--and at times with nefarious aims--members of the Church had begun professing views that ran counter to the accepted Christian teaching. In this case, the Arians insisted that Jesus Christ was not fully divine. Rather, they suggested that Jesus had been created by God to be an emissary of God.
This was an unacceptable departure from Christian teaching because it undermined what Jesus had taught and also the efficacy of the resurrection.
When those professing this view were approached with their error they chose to persist in the belief even if it ran counter to the established and orthodox position. In doing so, they became heretics but they didn't necessarily lose their influence in the Church. A battle raged and Cyril was asked to become one of the champions of orthodoxy.
He accepted the calling.
Eight years later he was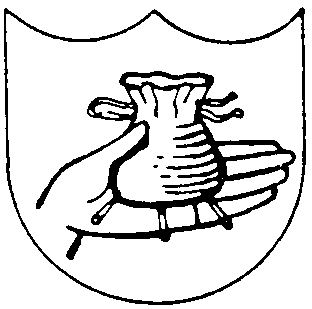 ordained a priest by Maximus--a bishop.
This ordination further entrenched him in the struggle for orthodoxy.
As a priest he was called to care for the people of God and look after them. He could not simply proclaim the heretic to be wrong--he had to worry for their soul, as well. All the while, he was tasked with taking care of the flock that gathered around him in Jerusalem.
After seven years of struggling under this calling he was appointed to take the place of Maximus and become the bishop in Jerusalem.
With this ordination came the calling to tend also to the priests who served the Church daily. He shouldered this burden with as much grace and mercy as he could muster and spent the majority of his time trying to broker peace and reconciliation between the two factions. Meanwhile, he continued to meet the needs of the poor and even sold some of the Church's property to feed some local poor people.
Seeing their chance, the Arians had him deposed from his position using their newly acquired ecclesial power to cast him out of the ministry.
He refused to deny his ordination as they had requested of him and became a wandering minister.
As was often the case at the time,
Cyril did not stop
ministering to the people of God simply because he had been defrocked and deposed.
Instead, he continued to minister and eventually was reinstated when the orthodox faction regained control of the necessary power positions. Shortly thereafter he was again deposed by the Arians. After yet another little while he was again reinstated.
Whether he was officially labeled a minister or not he continued to seek peace and reconciliation while comforting and teaching the people entrusted to his care.
Though he had been resistant to compromise he was eventually worn down and agreed upon theological terminology and language (homooussios) that he had originally rejected for the sake of peace and healing.
Cyril died on March 18, 386, having spent his life and his time holding a hemorrhaging Church together through love, peace, and the sacramental mysteries he bore with him wherever he went.