Lottie Moon was easy to miss in a crowd: she was only 4'3" tall and very slender. But, her personality
and passion for missions and the rights of women to be missionaries are not easy to miss when we look backward across the annals of history.
She was born to a slave holding family in Virginia and lived on the 1,500 acre plantation for the early parts of her life.
She was the third of seven children and showed an aptitude toward languages and education. As she grew older, she had the opportunity to continue her education at an all-female school in Charlottesville, Virginia, because her family placed a very high value upon education because of its ability to promote the affluence and influence of those who obtain it.
Lottie obtained it well and soon received a Master of Arts degree--one of only a few given out
to women in the south in the middle of the 19th century.
Her faith had always been a cultural thing when she was growing up but while she was in school she attended a revival meeting led by John Broadus where the preaching was different than she was used to.
The convicting and passionate nature of the minister's words gripped Lottie's heart and compelled her to learn more about what he was talking about.
Soon, her faith became very real and intense and her life became less simple. She began teaching in all-female schools (in Kentucky and then in Georgia) because she wasn't sure what else she would do. She was educated and was a good teacher but it didn't feel right.
While Lottie was teaching, her younger sister Edmonia became a missionary to the Northern parts of China and left quickly.
Lottie found herself thinking of the absurdity of Edmonia's commitment but soon she found herself envying her sister's passion and commitment. Eventually, she followed her sister to China after realizing that this was where God was calling her.
At first, China was a disappointing mission for Lottie.
The culture shock was overwhelming and Lottie's own
ethnocentrism
caused her to avoid and reject the Chinese customs and culture. Further, as a single female missionary she was assigned to teach Chinese students but not to evangelize or venture into the interior sharing the Gospel. She wrote letters back to the United States hoping that people would "get it" and permit her to be an evangelist instead of only a teacher.
Her argument became persuasive when she pointed out that Chinese women were only being reached by other women and that this group could not simply be abandoned.
With the permission of the mission board, Lottie stepped further into her calling even as her sister Edmonia was returning to the United States because of deteriorating health. Lottie soon learned that she was more able to reach people if she adopted their cultural dress and appearance. Soon, Lottie was learning to love the people that she had feared and rejected shortly before.
Her own redemption was being effected even as she
led others to theirs.
Lottie spent
39 years
in China meeting the needs of the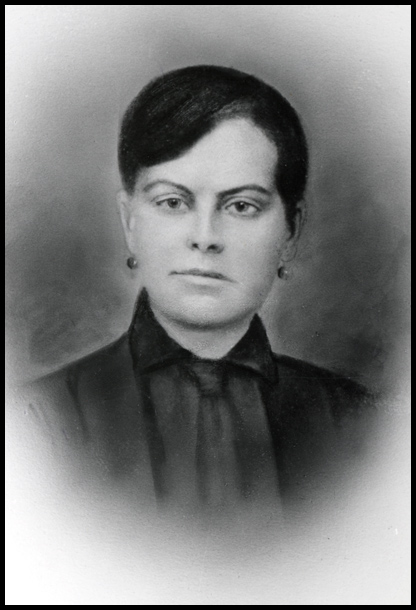 people and sharing the Gospel message of love, forgiveness, mercy, and grace. She was forever sending back letters pleading for more missionaries--
especially more female missionaries
--to be sent to China. Yet, budget constraints and limited spending meant that she was also forever being rejected. She fought for missionaries furloughs so that missionaries would not simply waste away and be forgotten in their home. She organized mission societies of women in the United States and contributed significantly to the Baptist passion for international missions. When salaries of missionaries were reduced yet again because of debt and budget constraint, Lottie found ways to make do.
Her fellow missionaries found out, at one point, that she had been giving away to the poor most of the food her meager salary could afford.
At one point, she weighed as little as fifty pounds because of malnutrition and stress. They insisted on sending her home and she died on the way on December 24, 1912. To this day, churches across the United States collect money for international missions in the week before Christmas and have
collected over 1.5 billion dollars since they started in 1888.