It may not be fair to say that James was a poor student but it is fair to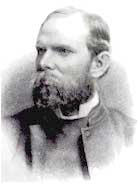 say that he was a very erratic student. His attendance was fairly regular but his grades seemed unpredictable and his tutors had a variety of opinions on his strengths and weaknesses.
He dropped out of his for
mal education at the age of fifteen to work in his father's business.
It was here that he worked primarily with numbers and relatively rarely had intensive interaction with other people. Though he never intimated displeasure with the job, it's safe to assume he didn't feel called to it given his erratic past and his eventual departure from the position.
Instead, James felt called into the ministry.
More specifically, James felt a calling to be a minister in the Anglican church.
He entered again into the academic world so that he might receive the degree needed to be ordained a priest.
He was no better a student this time than he had been previously but he was slightly more determined to continue because of the firm hand of his calling at his back.
As he approached graduation, his mother died and his life lost some of its luster for quite some time. His grief and his sober reflection pushed him to be a better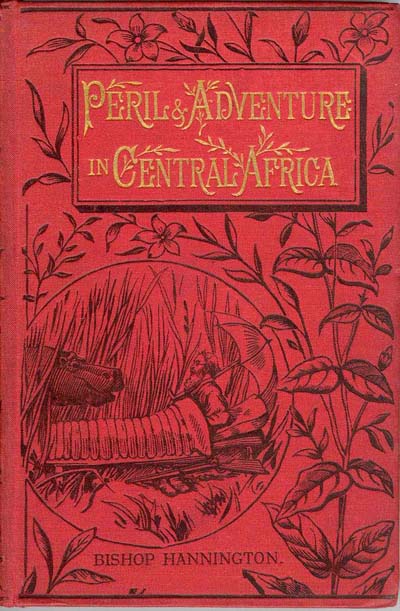 student and he eventually graduated and was
ordained as a deacon and given to a small parish in
England
. Several years later, he heard
a story of missionaries to Africa who had been martyred
because of their missionary calling.
Perhaps he was tired of the parish life. Perhaps he felt God's distinct calling yet again. Regardless,
he soon enlisted to go to Africa with the Church Mission Society.
He arrived in Zanzibar with six other missionaries in 1882. It was not an easy calling by any means. As they traveled, preached, and tried to meet the needs of the people they were coming into contact with, they suffered physical and emotional setbacks because of the changes in climate and diet.
Having contracted dysentery and a fever that persisted regardless of treatment, James returned to England in 1883
against his wishes but with sound medical advice. James left his heart behind in Africa, however, and soon found himself
returning in 1884 having been ordained Bishop of Eastern Equatorial Africa.
He arrived with a party of missionaries and they committed to reaching out to the people of Uganda. They traveled into Uganda and found that their arrival was an unwelcome one for the rulers. King Mwanga II sent word that the missionaries were to be captured
and imprisoned.
When the missionaries arrived in Busoga, they were seized and held captive.
They were held captive as their fate was decided. Eventually Mwanga decided to have them killed and sent word that they should be executed. One by one, the missionaries were dragged from the cell and put to the tip of a spear.
Finally, James was brought out and stabbed on both sides in the abdomen.
He slowly and painfully died. With his last breath, he drew one of his executioners to him and said,
"Go, tell Mwanga I have purchased the road to Uganda with my blood."
Other missionaries would follow for like James, they saw the powerful witness of a martyr for those caught up in the flame of the life of a missionary.
James became a model like the one who had modeled the missionary life for him.
He died at the hands of the people he was desperate to reach and love but, in doing so,
he provided a stream of missionaries and prayers that would eventually bring about the redemption of some of those whom he loved and who hated him.